Case Study on replacing Cancer infected Nose with Artificial Nose Prosthesis
NASAL PROSTHESIS
(ARTIFICIAL SILICONE NOSE)

A nasal Prosthesis Is an Artificial Substitute or Replacement for Nose. This Prosthesis Helps to Restore Normal Appearance and Improve the Function* Of The Patients Who Had a Partial or Total Loss of the Nose Due to Accidents, Disease; Congenital Defects or Due to Surgical Removal of Nose (Rhinectomy).
Graft 3D Health Care Solution Provides People Who Need Prosthesis for A Missing Part of the Body Like Ear, Nose, Eyes, Limbs, Fingers, Toes Etc. We Provide This for People Who Have Congenital Defects, Traumatic Injuries Like Road Accidents, Or Have Undergone Surgical Removal of Parts Due to Cancer or Some other Medical Condition with Prosthesis Matching Exact Shape Color Skin Tone, And Texture By The Latest 3D Printing Technology at your Doorstep.
We Make Nasal Prosthesis with A medical-grade Soft Silicone for Nasal Defects, Sometimes the Defect might also Extend to the Cheek, Eye Orbit, Forehead, and Upper Lips Which May need a Midfacial Prosthesis. 
We Use Our Clinical Maxillofacial Prosthetics Expert Dr. Sanketh Kethireddy Mds (Prosthodontics); Dip.Cl.Sc (Mfp & Dental Oncology),Msd (Mfp & Dental Oncology) Cert.Implantology (UCLA). He Is the Core Member Of the Indian Prosthodontics Society And Secretary For the Tamilnadu branch. In Addition to That, Dr. Sanketh Is The Executive Member of the Asian Academy Of Prosthodontics As Well As The Executive Committee Member Of The Indian Dental Association.
Specialized In Maxillofacial Prosthetic And Oncology Along With Implantology, Dr. Sanketh Has Conducted Various Research And Publications in this specialty.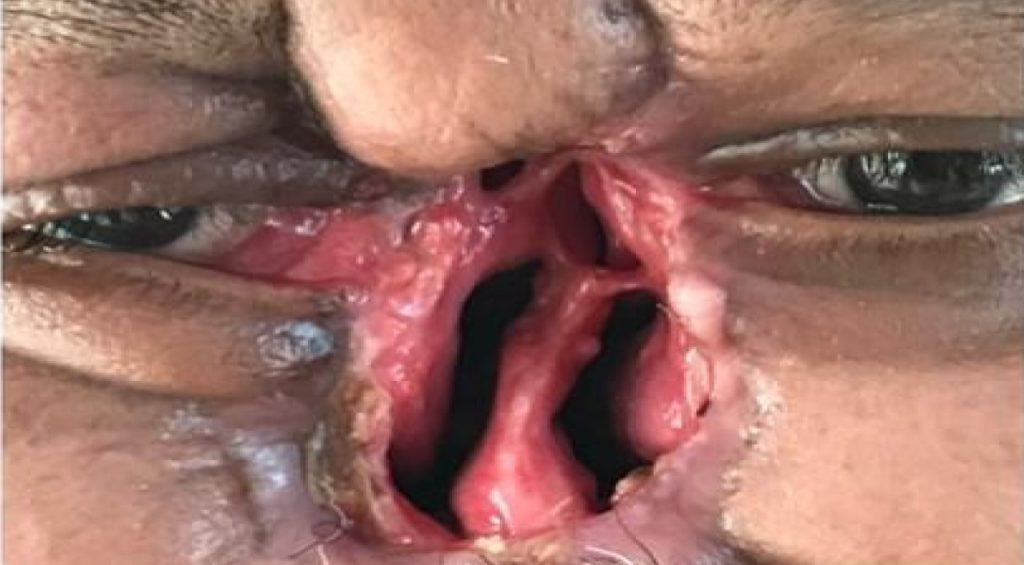 In This Article, We Will Discuss About A Young Male Patient From Chennai Who Underwent Surgery To Remove His Nose [Rhinotomy] Due To Nasopharyngeal Carcinoma, In Other Words, Patient Had A Cancerous Growth Involving Nose, Medial Canthii Of Left And Right Eye, and Medial Part Of The Lower EyeLids. The Cancer Growth Was Removed Surgically By A H & N Onco-Surgeon. 
Post-Surgery the social stigma, and the sudden change in his facial appearance made him confined within his House. He even had to quit his job, which required some kind of facial cover to hide the defective nose, this psycho-social-economical slump led to Mental Breakdown and This Made Him Seek Our Help.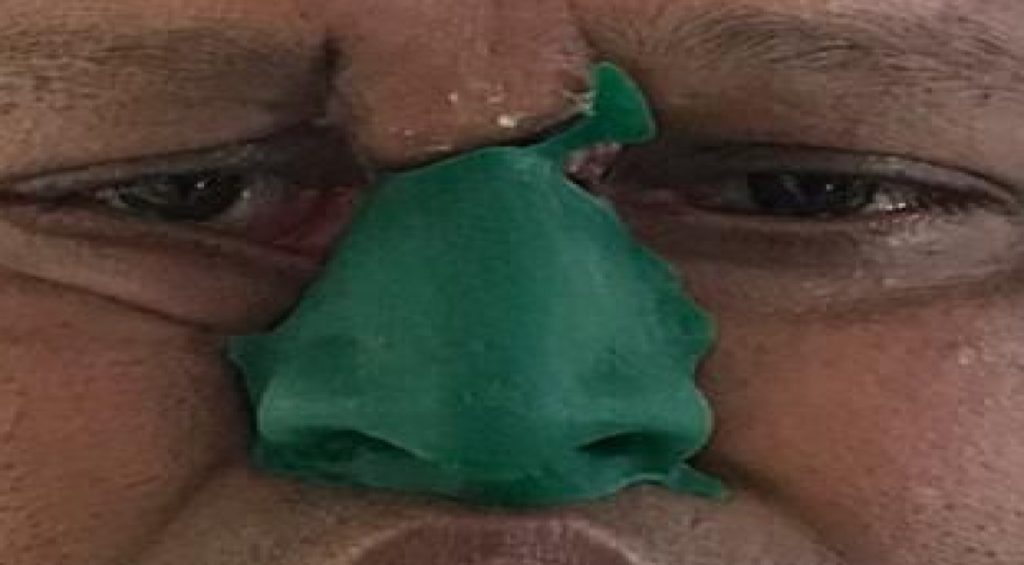 Immediately We Went To His Doorstep With The Help Of Highly Accurate Advanced 3D Technology Silicone Prosthesis [Adhesive Retained Medical-Grade (MDX4-4210 RTV Silicone)] Was Made Which Is Made Up Of Biocompatible Material and attached With A Special Dermal Adhesive [Daro Hydrobond]. The Prosthesis Matches Accurate With The Person Skin Color Tone And Texture Which Was Overviewed By Our Doctor Personally, Dr. Sanketh K Reddy A Master Maxillofacial Prosthodontics And A Leading Implantologist In The Country.
We Have An APP For Healthcare Exclusive Online Platform 3D Services. First, the Patient Has taken a pre-consultation and a 3D Face Scan. Once the Modeling was done by the Doctor, Next Is Bio Cad Modeling Here U Can Consult Our Doctor And Bio Cad Modeller To Design Patient-Specific Medical Devices U Can Get Healthcare 3D Printed Parts At Your Doorstep.

The Main Benefit All Steps Of Making The Product Is Done In Online And The Prosthesis Reaches Your Doorstep.