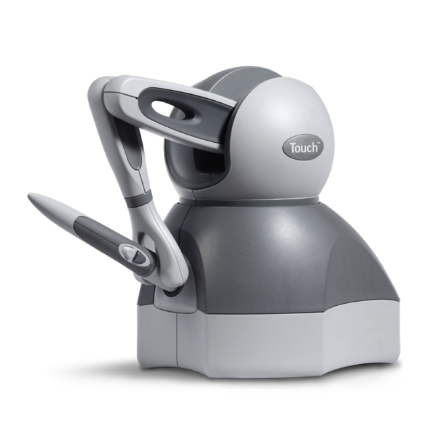 The haptic device provides tactile feedback that can be used by medical students and clinicians to develop their skills before entering the clinical environment. As well as increasing the accuracy and efficiency of their procedures, surgeons also enjoy reduced risk of exposure to blood-borne pathogens and decrease the need for cadaver use.
Touch is an essential tool for 3D Surgical Planning, Patient-Specific Implants, Virtual Surgical Planning, which helps surgeons clear 3D Visualization about the patient's anatomy to develop surgical planning before the actual operation. It Creates a realistic user interface. Touch is a motorized device that applies force feedback on the users' hand, allowing them to feel virtual objects and producing true-to-life touch sensations as users manipulate on-screen 3D objects.
The Touch X simulates real-world surgery so that novice surgeons can train with confidence at home before stepping into theatre. The Touch X allows surgeons to perform accurate virtual surgeries, learn the feel of a correct procedure before entering the clinical environment, and carry out multiple simulations in order to reach perfection before operating on real patients.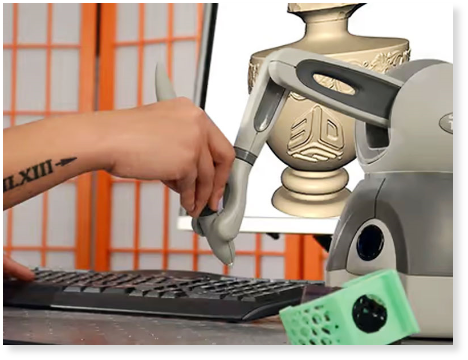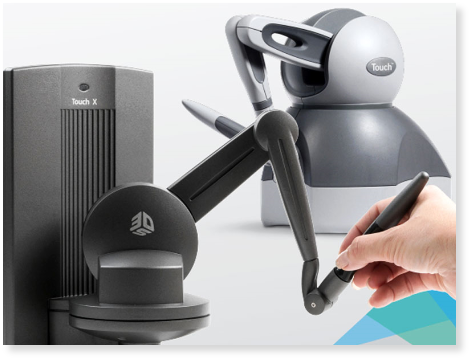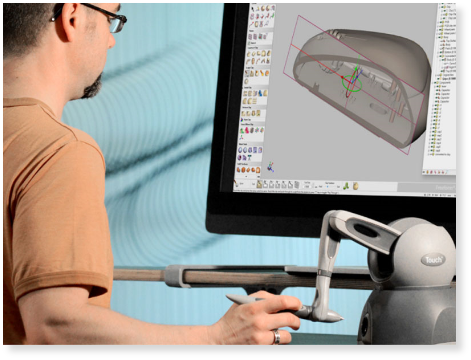 Portable design and compact footprint.

Compact force feedback workspace.

6-degree-of-freedom positional sensing.

3-degree-of-freedom force feedback.

Comfortable molded-rubber stylus.
Automatic workspace calibration.

One integrated momentary stylus switch.


Supports OpenHaptics toolkit with QuickHaptics micro API.

Constructed of metal components and injection-molded carbon fiber reinforced plastics.