EinScan HX is based on hybrid structure light technology of LED and invisible infrared light (Class1), the invisible infrared light source offers a reliable solution to the problem of acquiring dark-coloured objects and enables an easy acquisition of human hair. It has an advanced alignment algorithm, which is compatible with slight body movement during the process of scanning. EinScan H is making human face-scanning more comfortable without strong light. With a built-in colour camera and large field of view, EinScan H provides high-quality 3D data with full-colour ready-to-use inminutes.. Impressive high resolution reaches 0.25mm, the high accuracy of scanned data up to 0.05mm, and volumetric accuracy 0.1mm/m improves the precision of 3D modelling in a dense points cloud.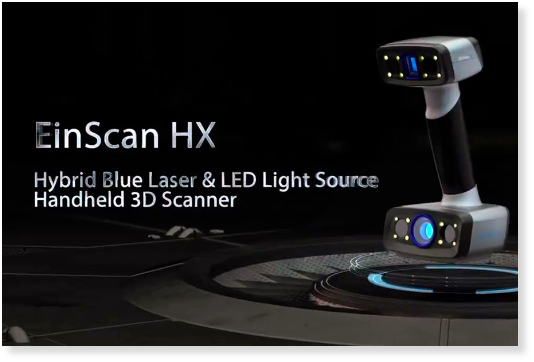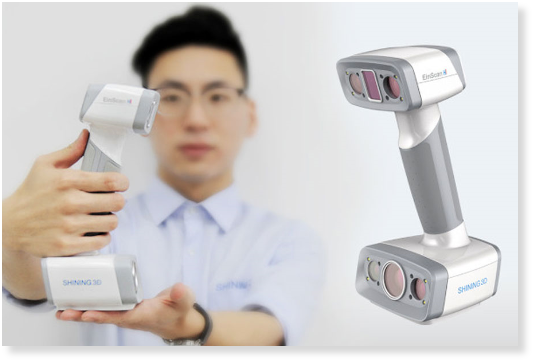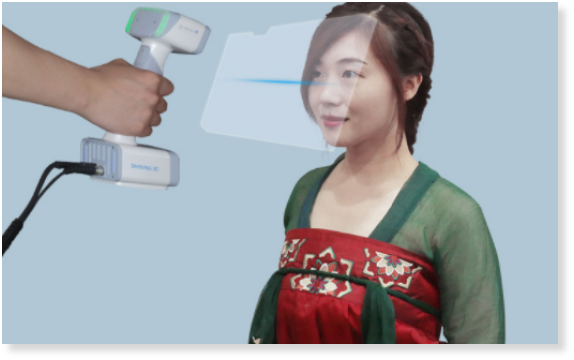 Quick Scan - Let you scan the entire human body in just 10mins.

Portability - The patient doesn't need to go to the center. We'll scan at your place.

Texture Scanning - It helps you 3d scan any color, exact color of the human skin.

In-Built Software -Einscan HX Scan helps you to patch up the entire mesh file of the human body and Creates Water type mesh.

Export to Printable Files - The files from the scanner can be exported directly for 3d printing, bio cad modeling, and downstream application.
Scanner Accuracy - It is a high accuracy human body scanner, detailed, and outputs up to 50 micron.