Graft 3D is a healthcare solutions provider that partners with global technology firms.
To deliver Medical 3D printing-based products tailored for hospitals, surgeons, and patients. Leveraging the expertise of our in-house doctors and engineers, we also design, develop, and promote futuristic Medical 3D printing and scanning-based products. We are committed to advancing medical 3D Printing technology, improving patient outcomes, and driving the future of healthcare through cutting-edge 3D printing technologies. Discover how we're shaping the future of healthcare at Graft3D Healthcare.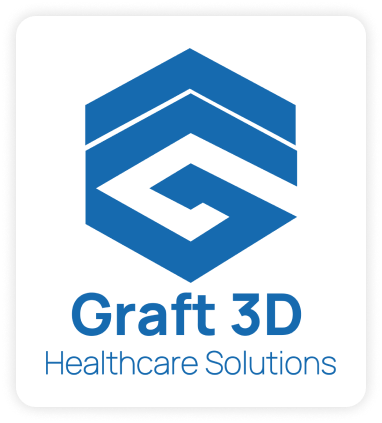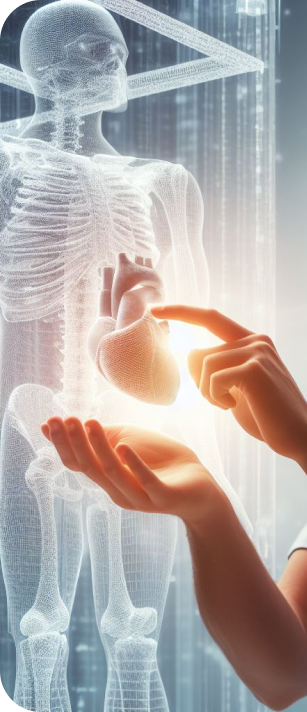 Happy Healthcare Customers
Medical 3D Software Installed
Medical 3D Printing Applications Developed
Witness how we design Custom Medical Device 3D Printed Products using Geomagic Freeform and D2P.
Thank you for showing interest in our medical 3D printed product design process, which primarily uses medical image processing and bio-cad medical modeling. 

You can pick up the preferred demo timing that suits your schedule. The initial demo will be 30 mins to 1 hour, which will take place in our Zoom virtual meeting space accessible through our website.  

Kindly inform us of your specific interests and applications to make the demo as informative as possible. Whether focusing on MCF implant design, surgical cutting or drill guide development, artificial limbs and custom facial prosthetics, we will tailor the demo to address your specific needs.

Following the demo, we'll provide a complimentary benchmark session to showcase how our advanced software, including D2P and Freeform, can enhance your medical 3D printing endeavors.

Thank you for considering Team Graft3D. We look forward to the opportunity to assist you in achieving your goals and advancing your medical 3D printing projects.
Exclusive Online Platform For
Do you have the medical scans in hand and are looking for a reliable vendor to convert medical images, such as CT, CBCT or MRI scans, into high-quality 3D models? Graft3D can help you with high-quality image segmentation services using advanced Dicom to 3D conversion software. Medical professionals can use our segmented models for 3D printing, visualization, pre-surgical planning, and patient education. Our 3D models can also be used as a source to design Custom Implants or Medical Devices in any medical design software.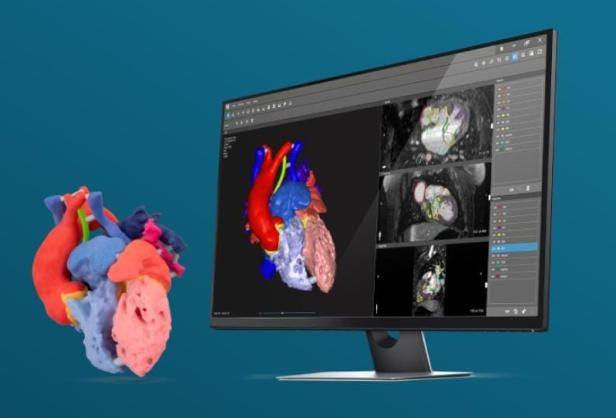 Graft3D can assist with custom medical device design of life-saving implants, surgical cutting and drill guides, or anything tailor-made to the patient's unique requirement. Our in-house team consists of doctors, Bio-CAD model specialists, and experienced engineers who collaborate closely with you to ensure that every design aspect and end product seamlessly aligns with your patient's unique anatomy and medical condition while ensuring the manufacturability or 3D printability.
We offer comprehensive end-to-end medical 3D printing services with appropriate certification for 3D printing materials, processes, and 3D printers for global export. Our medical printing services are exclusively for custom implants, surgical guides or artificial human organs. We tailor our approach to the patient's unique requirements and perfect fit.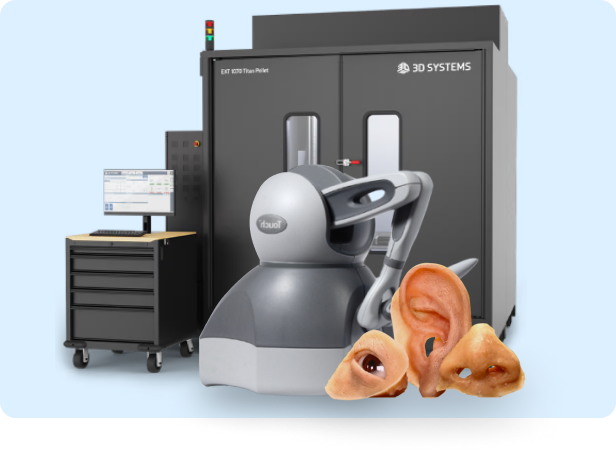 Healthcare 3D Printing Service In India
(Online Platform )

Upload DICOM Image OR 3D
scan

Convert your DICOM image to
3D files

Consult Our Doctors & Bio CAD
Modellers To Design Patient
Specific Medical Devices

Get Healthcare 3D Printed
Parts At Your Doorstep
Our recent Healthcare 3D service projects, such as Medical 3D image segmentation and Bio CAD modeling for 3D printing, serve as a testament to our proficiency and dedication in providing outstanding 3D services. Whether you require image segmentation, bio CAD modeling, or comprehensive medical 3D printing solutions, we have all your needs covered.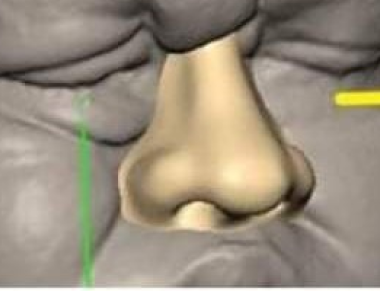 OralCase Study on replacing Cancer infected Nose with Artificial Nose Prosthesis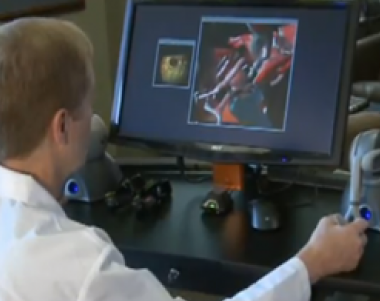 OralCase Study on replacing Cancer infected Nose with Artificial Nose Prosthesis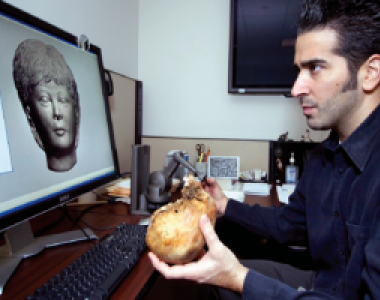 OralCase Study on replacing Cancer infected Nose with Artificial Nose Prosthesis